Ever since Pixar introduced them to mainstream media in the 90s, 3D animations have been a source of entertainment and inspiration. It all started with Toy Story – a little film you may have heard about, which made animated characters look more expressive and complex than ever before.
Several other companies followed in Pixar's footsteps, releasing one iconic 3D animated movie after another: A Bug's Life, Ice Age, Shrek, these all triggered a massive shift in movie animation, which at the time was based primarily on stop motion technology.
Now, 3D animation in movies is becoming increasingly complex, combining CGI backgrounds and performance capture to create photorealistic 3D characters. Animated features have their own category at the Academy Awards and Up was the first computer-animated featured to ever be nominated for Best Picture.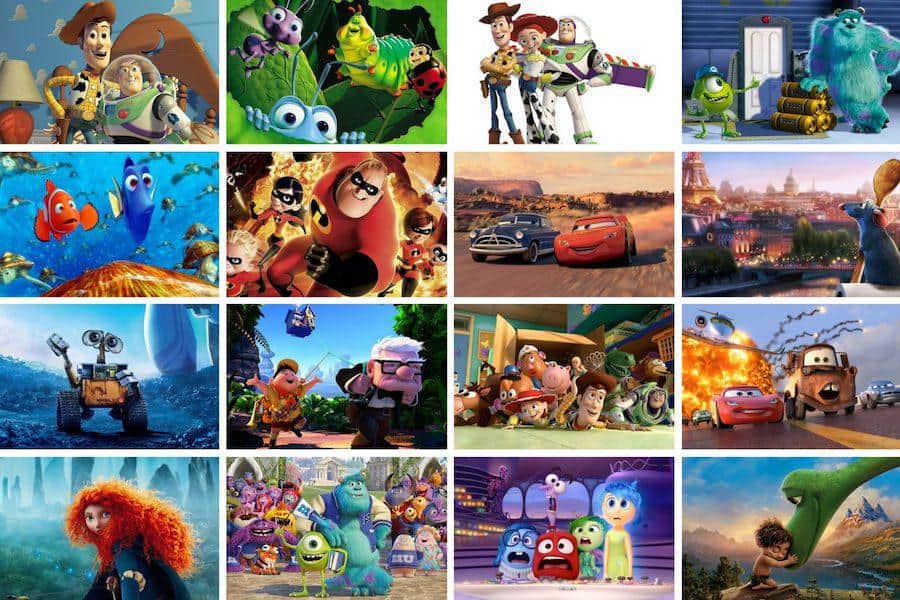 But for all their revolutionary impact on films and entertainment, 3D animations have also influenced other industries, especially marketing and advertising. Today, 3D animations are the most popular type of animation and the global 3D animation market size was valued at USD 11.46 billion in 2016. With the rise of augmented reality, virtual reality and AI, the reach of 3D animations is projected to expand even further, especially in North America, Western Europe and the Asia-Pacific region.
In marketing, 3D animations have allowed for more creative freedom, allowing businesses to advertise and inform at the same time. In fact, if you are ready to invest in video production services for your company, 3D animations are one of the most versatile and effective options you can choose. Here's why:
3D animations capture and maintain interest
Being present in a competitive market means being present in two battles. First, there's the battle for client satisfaction, by providing affordable, high quality products and top-notch customer service. And second, there's the battle for capturing the attention of your target market.
3D animations can help you with that. For example, did you know that including a video on your landing page can increase conversions by 86%? And that Internet users are 4 times more likely to watch a video about a product than read about it? People are visual learners and they want their information to be delivered in a quick and straightforward way. 3D animations do just that. And, because users spend more time on your website, the bounce rate is reduced, which is one of the factors behind SEO success.
With 3D animations, you have complete creative freedom over the graphics and effects. No matter what idea or feeling you want to convey, 3D animation techniques can help you achieve that. You can even create fun characters that, in time, will become synonymous with your brand and make your videos instantly recognizable. Famous examples that can inspire you include Duracell, M&M, Pom-Bear and Kinder.
Great for explaining how your product works
As humans, we are naturally curious. We want to know how things are made and how they work, which is why How It's Made-type shows are so popular.
The same curiosity appears when learning that a new product exists. Before investing their money, people obviously want to know what it is, how it works and how exactly it benefits them, and text often fails to convey all of these in an intuitive manner.
Meanwhile, 3D animations are very illustrative and they can be particularly useful for businesses in technical fields, such as automotive, industrial, electrical and aeronautical, because they show a product such as an engine or other machine components from all angles.
For example, in this video we produced for our client Recom, you can see how 3D animation renders the components and benefits of a switching regulator in less than a minute:
The medical field is another important application, because it can be used to show patients how certain medical procedures work when real life footage would be too uncomfortable.
Thanks to their precision and level of detail, 3D animations are great for making a product prototype prior to official launch.
As someone who works in a technical field, the information you need to present can sometimes be too complex and abstract, making it difficult to engage with your audience. Clients and investors also often lack technical knowledge and an in-depth background in your field. They can also be very busy, meaning presentations must be succinct. 3D animation can help fix all of these problems, offering you a clear, engaging, informative and straightforward medium to promote your business.
Increase reliability
The average Internet user is bombarded with messages from companies every day, whether they come from ads on social media or from personalized emails, so it comes as no surprise that you have to stand out in order to make a connection with your audience. At the same time, online scams are at all time high and more and more people are extremely cautious to whom they entrust their money. When you promote your products through professional video production services, you automatically boost brand reliability, showing that you are committed to investing in the latest technologies and you're not just another company on the Web. Of course, there's more to building credibility than making a cool homepage video, such as high-quality content, great testimonials and an active social media presence, but videos are a great part of the process.
Videos also indirectly boost credibility because they provide extensive details on how your product works. Plus, if you add some statistics or backed up data into your 3D video product presentations, clients will be more likely to try it.
3D interactive animations boost engagement
Thanks to recent innovations in 3D video production, brands can now promote themselves and boost customer engagement with 3D interactive animations, a service we also offer. These animations use a variety of ways to engage with viewers, so that they don't just spend a few seconds looking at a video, but also interact with it, discovering more about the brand in a fun way. In fact, as video marketing is becoming more and more sophisticated and viewer-oriented, 3D interactive animations stand out as the next big thing in video productions. More and more brands are choosing them, not just for videos displayed on their websites, but also for videos displayed in physical locations, such as trade show booths and corporate headquarters.
Easy to share
Video is the format of the future for marketers, because it wasn't made just to be enjoyed, but also to be shared. 92% of videos watched on a mobile device are shared, either via social media or by private messages. Additionally, social video generates 1200% more shares than text and images combined. These social trends make 3D animations an unmissable opportunity in terms of expanding your reach.
Videos can be shared on any platform you are present on, from Facebook to LinkedIn, helping you reach out to potential customers as well as business partners.
3D animated videos are usually short, below 60 seconds, making them appropriate for the behavior and watch time of the present Internet user. If you start your video with an exciting premise and end with a compelling call to action, then the chances of your video being shared go up. You can read more on producing fantastic video content.