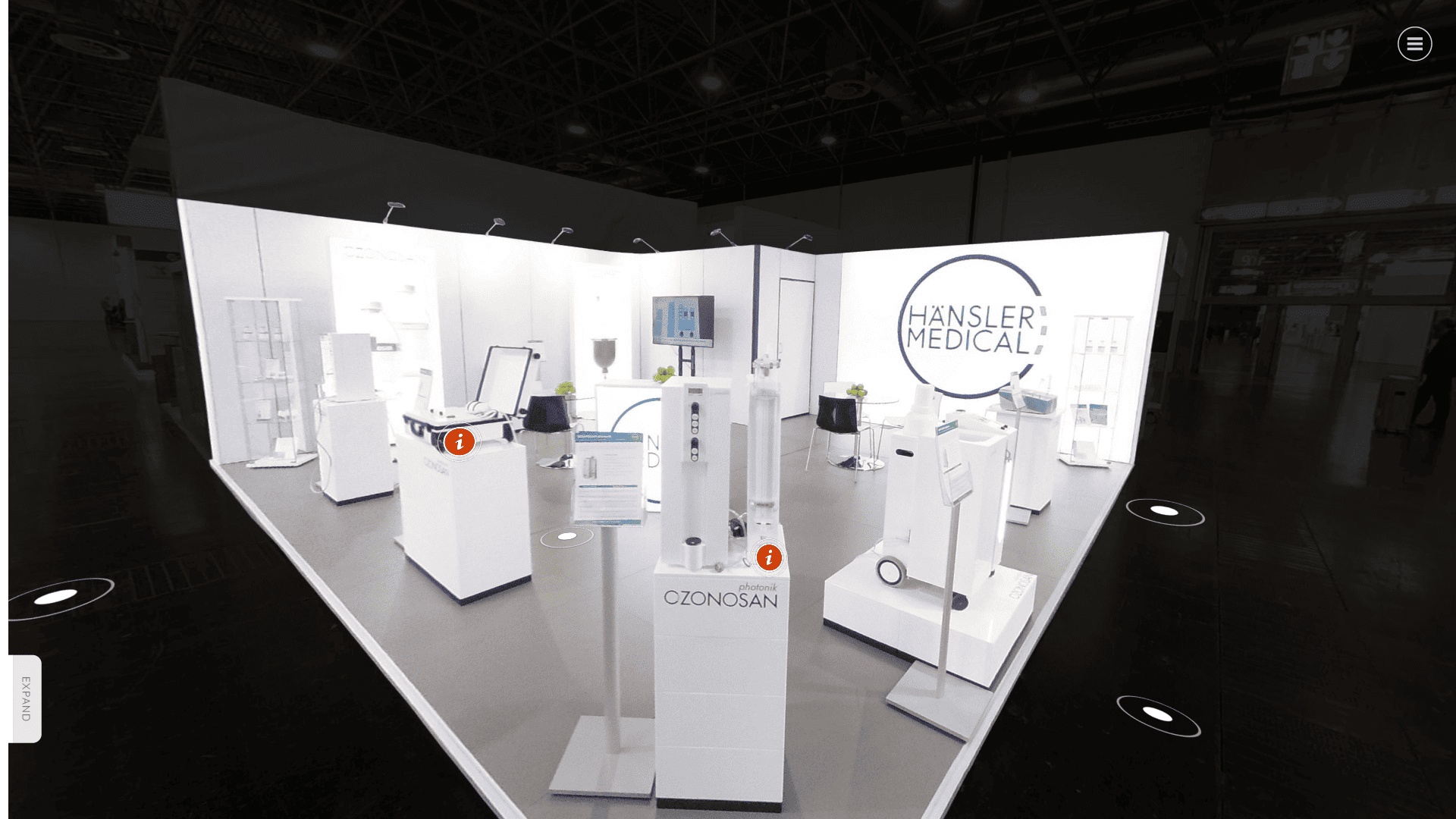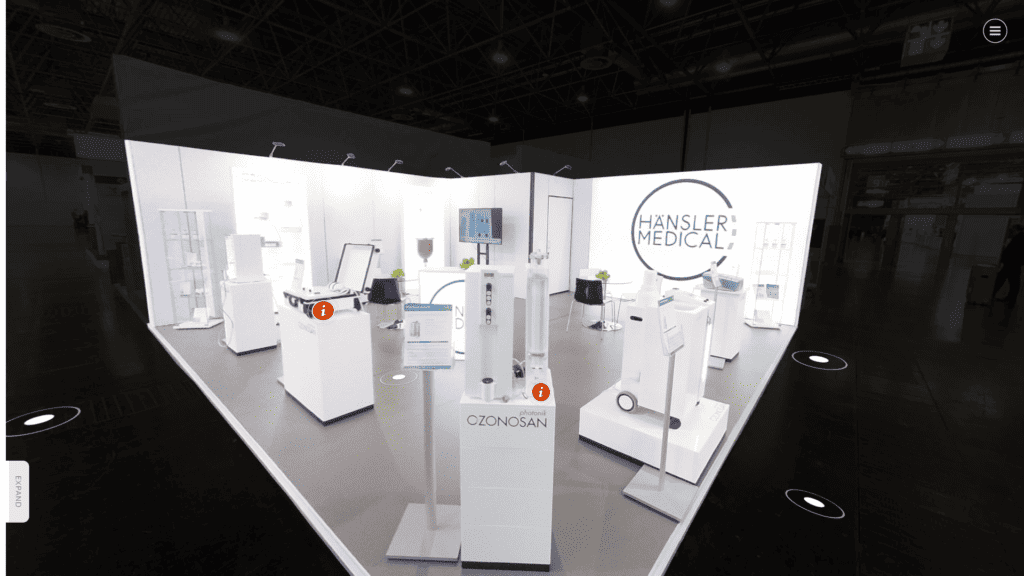 Are you looking for a innovative solution to showcase your products, services and spaces in a fully immersive way? Consider creating a 360° panoramic tour!
You have probably already seen 360° panoramic tours for visiting online a house or a flat on a real-estate company's website: they allow viewers to explore a space as if they were physically present in the location. It is also possible to create an interactive, virtual tour of your company or of your exhibit booth to allow viewers to look around in any direction and get a complete sense of the layout and features of the space.
There are several benefits to using 360° panoramic tours:
Increased engagement: By allowing viewers to explore a space at their own pace and from any angle, 360° panoramic tours can be more engaging than traditional static images or videos.
• The ability to showcase your products and spaces in a more interactive way: 360° panoramic tours are a great way to allow visitors to fully experience your products and spaces before visiting in person.
• The ability to reach a wider audience: Because 360° panoramic tours can be viewed online, they can be accessed by anyone with an internet connection. This makes it possible to reach a wider audience than you might be able to with in-person tours or events.
•365/24/7 reach: as it is not limited to opening hours, your audience can discover your company and products at any time
Companies use such tours for the following purposes:
• New client acquisition: you can easily introduce your company and products to clients, preventing them (and yourself!) to organize cost-extensive and time-consuming visits.
• Hire great associates quicker: graduates and people searching for a new career opportunity can both figure out quickly your company's environment and understand the different job vacancies
We use 10K-resolution and make sure that they are clear and accurately represent the space (if required, we can retouch them, for instance if there are confidential or dirty spaces).
We provide clear and detailed descriptions of each location using captions or annotations to highlight important features or areas of interest.
We use hotspots, productinformations, jobdescriptions, weblinks and other interactive elements to make the tour easier and more engaging for viewers
To see examples of our 360° Panoramic Tour work, visit https://addvideos.com/360-panoramic-tour/
If you have any questions or are interested in 360° panoramic tour, contact us now!