If you've already decided that you want to create a virtual showroomh for your business, you're on the right path. In the "new normal" of marketing, virtual showrooms can boost exposure and generate quality leads. With virtual showrooms, you have countless creative opportunities, and you can include elements to make them more interactive. One of these elements are webinars.
Even before the pandemic, webinars were already a popular inbound marketing strategy, and attendance rates were soaring. If you've never organized one, here are some basics to help you understand what they are, how they work, and benefits they have for businesses.
What is a Webinar?
A combination of the words web et seminar, a webinar is usually a business-related video workshop or presentation where you share knowledge, ideas, and updates with your audience.
The purpose of a webinar isn't to advertise directly. Instead, it aims to inform the audience and provide meaningful information that 1) positions you as a leader in the industry and 2) boosts lead generation.
If we look at the numbers, it's clear that webinars are a must-have in your marketing strategy:
73% of B2B marketers agree that webinars are the best way to generate high-quality leads [Source: Content Marketing Institute]
Up to 40% of webinar attendees become qualified leads (up to 1,000 participants per webinar!) [Source: OptinMonster]
More than half of marketers run 50 webinars every year [Source: Outgrow.co]
The average webinar receives at least 260 participants [Source: ReadyTalk]
More than half of marketers use webinars as a promotion tool [Source: OptinMonster]
So now that you know what makes webinars a lead-boosting tool, why should you incorporate them into your virtual showroom?
Webinars Offer Your Audience Valuable Information.
Audiences have always been hungry for relevant information, but the need has become even higher due to the pandemic. After the first wave of marketing that insisted on the "in these trying times we're in this together" rhetoric, audiences want to see brands deliver. They don't just want ads that pull at the heartstrings; they want to see how businesses live up to the new standards and offer them something that can actually help.
Through their very nature, virtual showrooms are designed to add value. By implementing webinars in them, not only do you increase the time that audiences spend in the showrooms, but they also cater to their need for information. Regardless of your field, webinars are a perfect opportunity to address company updates, noteworthy industry topics, news, or market challenges. This way, the virtual booth experience becomes even more like the brick-and-mortar version, and people who register are left with something from them: interesting facts, answers to their questions, and overall a positive brand interaction.
Whether you operate in the B2B or B2C sector, webinars are a great idea because, at this time, everyone is dealing with their own challenges caused by the pandemic and are actively looking for solutions:
Many individuals have been laid off (unemployment claims are on the rise), and they are looking for ways to learn new skills. For example, Microsoft and LinkedIn are among the most famous companies that have hosted lots of webinars and webcasts during the pandemic to help participants get the pulse of the latest trends.
Clients are looking to develop a closer relationship with brands and learn more about what they do and how they do it.
Businesses want to consolidate relationships with their clients, so they are now likelier than ever to attend webinars.
No matter who your audience is, one essential thing to keep in mind is that it's not a webinar's purpose to heavily promote your products and services. Instead, you should focus only on delivering relevant information and address your attendees' pain points. If you do this right, sales will come too. Don't be discouraged if you can't capture all the leads. That's impossible. Your mission is to capture just the right ones.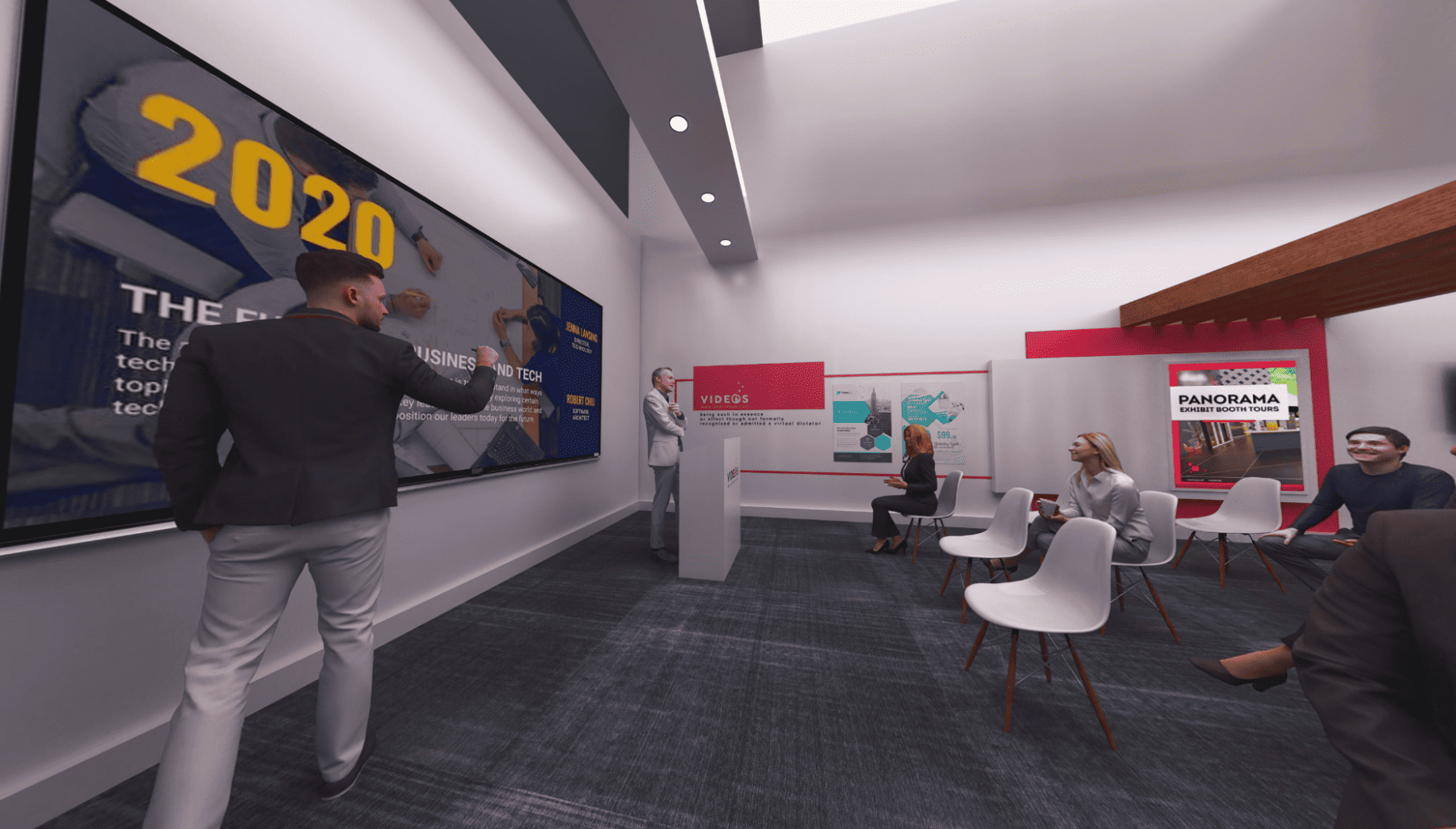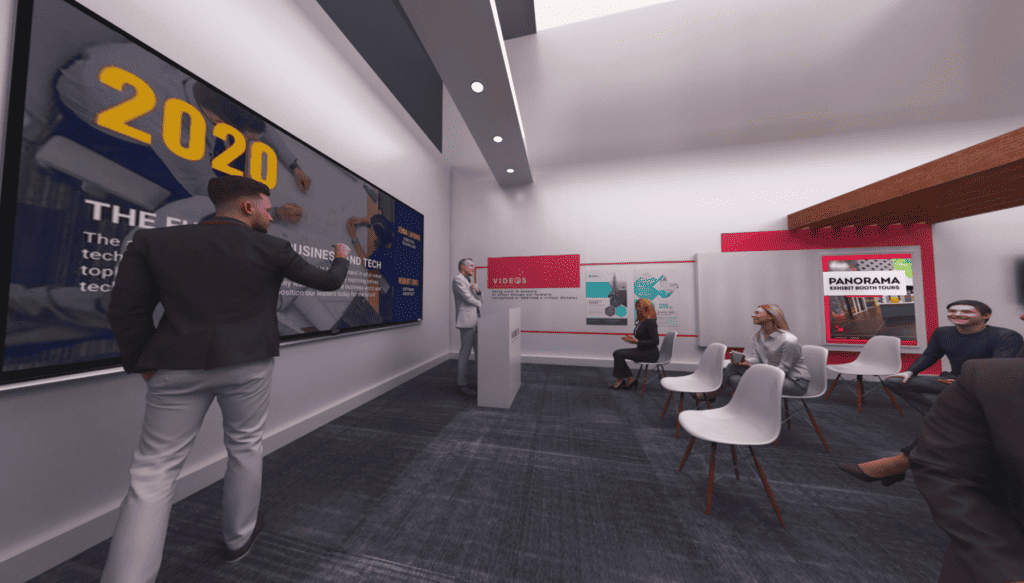 Virtual Showrooms Can Maximize Your Reach and Boost the Attendance Rate.
One of the biggest challenges with virtual showrooms, and virtual events in general, is that you need to work hard on keeping audiences interested and convincing them that visiting your virtual space is worth it. After all, you're in the online sphere now, where the notorious eight-second attention span comes in. Webinar integration is one of the ways to get more people to attend.
Adding such a webinar space on a virtual showroom enables the virtual exhibitor to promote their webinars. If they are still to come, a countdown will show how much time there is before it starts, and a link integrated into the webinar space will bring the visitors to register themselves into an online form. If they have occurred already, a link integrated into the webinar space will bring the registers to a page showing the recorded webinar.
At AddVideos, we also assist exhibitors by doing consulting: setting-up their webinar account with all the right options, sharing our best practices to maximize the reach, facilitating the webinar with a person introducing the keynote speakers, reading the polls, pulling the analytics, and many others.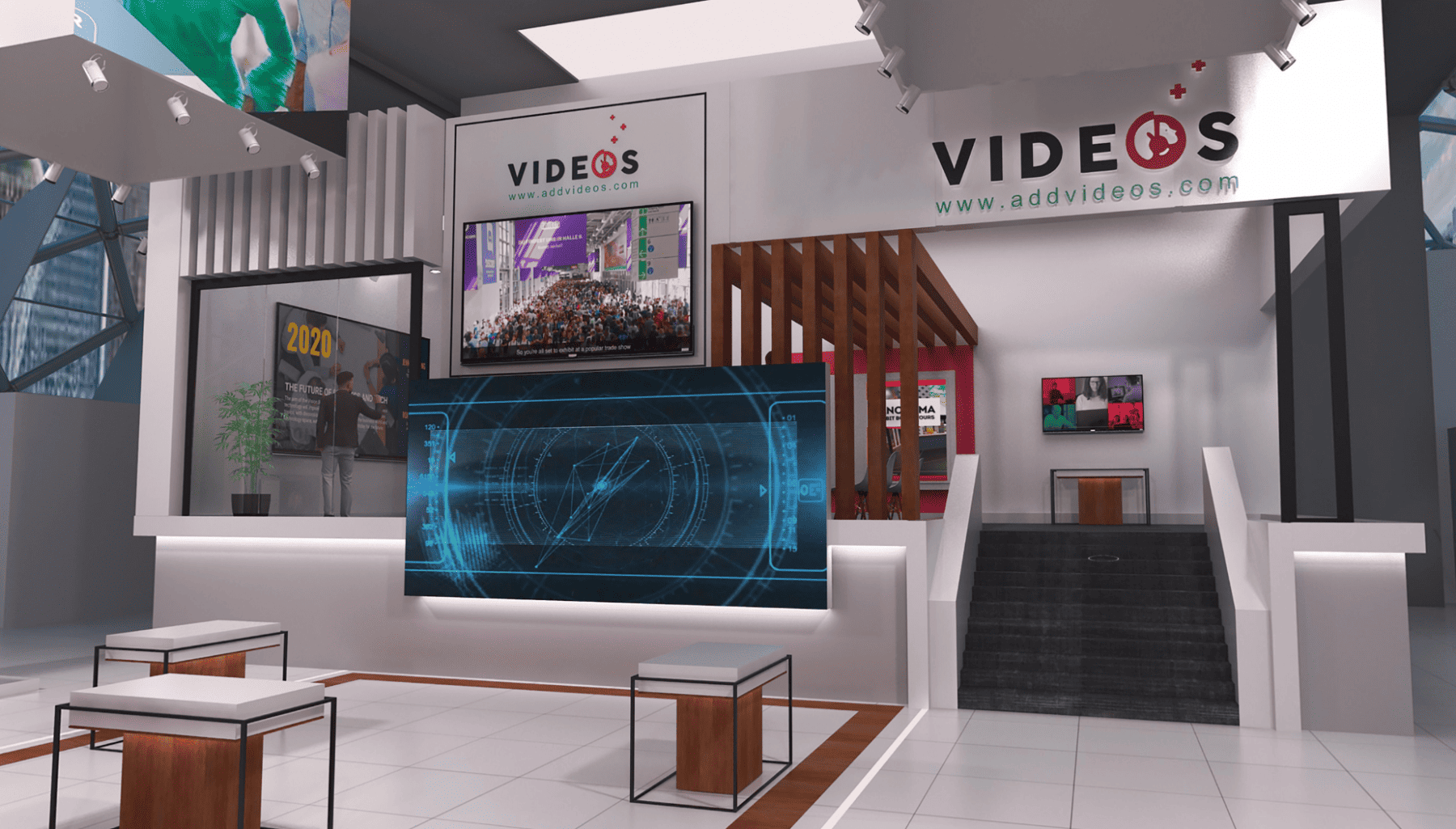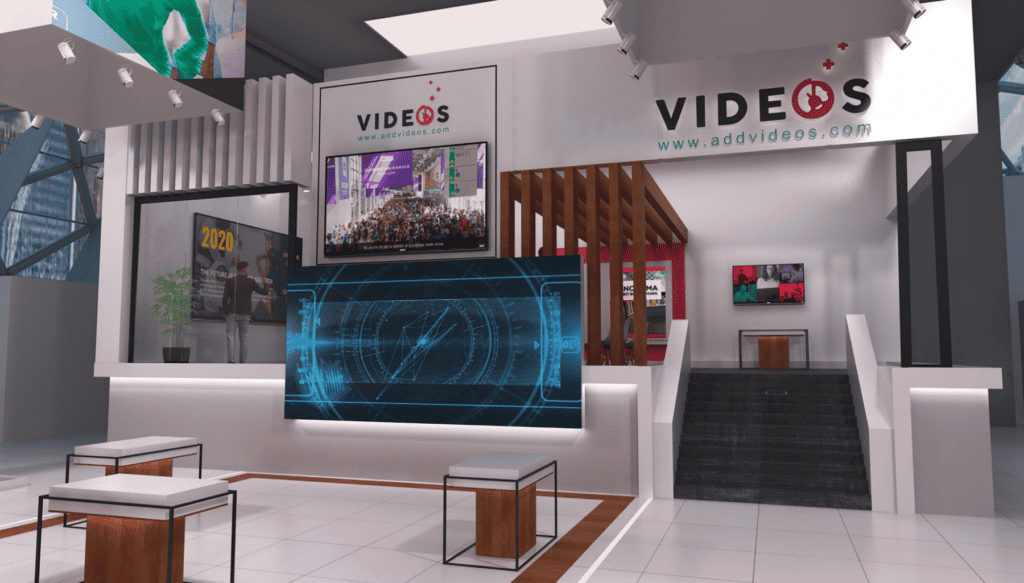 Webinars Make Virtual Showrooms Even More Interactive.
When designing virtual showrooms, using immersive 3D graphics and panoramic tours is key in creating an interactive experience for the user. Adding live chat and contact systems is also important because it gives audiences a way to reach you easily.
But with webinars, you can take this interaction to a whole new level, especially if you include Q & As, which are the all-time favorite webinar engagement tool. Q&As are used in 81% of webinars, and as much as 92% of attendees expect a live Q&A session at the end of the webinar. By integrating questions and answers, attendees have a fun way to interact with the presenter, and the lecture isn't one-way. Apart from Q&As, other elements that boost interaction include downloadable resources surveys, and polls.